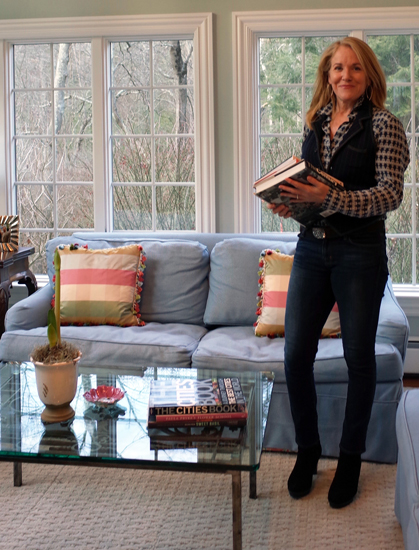 NORA KEEFE – FOUNDER,
READY TO SHOW IT
As a Realtor and a professional home stager, we know that 80-90% of today's home buyers start their search virtually. We only have seconds to capture a potential buyer's attention with online pictures. In just one Home Consultation, we will show you how to transform your room into an attention-grabbing photo that stands apart from the online competition. We help you create rooms that evoke emotion and aspiration. Your potential buyer will have an established connection before they visit your home.
My service combines the art and science of bringing a house to market for the highest possible price. Every seller has unique challenges beginning with the decision to move to negotiating offers. Ready To Show It can shorten that timeline for you and work within your budget.
You may just need a room by room Do It Yourself plan. Or maybe you have completed the heavy lifting and you may just need a half / full day of staging for a professional photo shoot or a showing? You might need a punch list of minor repairs and touch-ups that make all the difference in a market with high inventory. I can provide a top notch handyman, painter, electrician and maid service to help you clean up, throw out and spruce up.
I work with sellers' homes that need to look great while you live your lives. I use your furniture and accessories – along with my full inventory of linens, slipcovers, rugs, professional art work, etc. that can be leased or purchased below market rates. There is an art to seeing a room objectively and directing focus to your home's selling points. I enjoy all aspects of the process and I am quick and effective.
Let us help you create a home that buyers can't resist.