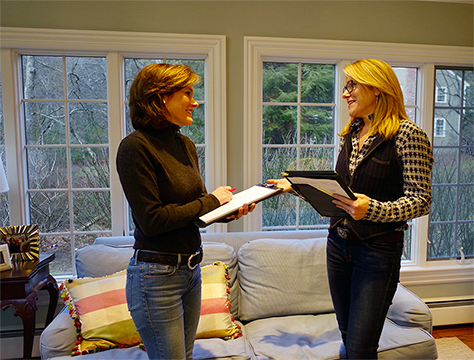 Our three-step staging process is offered as three individual services to satisfy our seller's different needs. You can hire us for any and all – whatever your home and budget demands.
Getting your home ready to sell can be a daunting and overwhelming process. We understand this and want to help make the sale easier. Professionally staging your home for sale helps it to sell 70% faster and for more money than an unstaged home. Ready To Show It knows the art and science of bringing a house to market for the highest possible price.
Every seller has unique challenges beginning with the decision to move to negotiating offers. Ready To Show It can shorten that timeline for you and work within your budget. As a seller, you only get one chance to make a good first impression.
Our goal is to maximize your home's potential by implementing a targeted design plan that appeals to the specific buyer demographic for your home. Buyers will walk in, envision themselves at home and say, "we need this house!"
After we complete our consultation and provide the design plan, we begin work with your existing furniture along with shopped accessories, coordinate the cosmetic changes and/or basic repairs and rent any additional furniture items. Once your home is fully staged our team will produce fabulous MLS photos.
We create a detailed home staging report & plan of action in your home consultation. Our staging, redesign, DIY plans and photography services are custom designed to meet your budget.
Let us help you create a home that buyers can't resist.